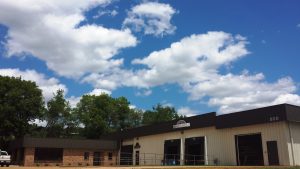 Hastings Manufacturing is a designer and manufacturer of automated production systems. We are a worldwide supplier of hot stamping and heat transfer equipment for product identification, marking and decorating applications.
Hastings is a total solution provider with integration options for tooling and accessories. We are a U.S. based company with a sales office and manufacturing facility in Fenton (St. Louis), MO.
We supply equipment around the globe to leading manufacturers in commercial and consumer products. These applications include (but are not limited to): apparel (textiles), automotive, assembly, bottle and container, home appliances, cosmetics, electronics, food, medical devices, pharmaceutical packaging, plastics, small equipment, sporting goods and waste management.
We are in business to exceed our customer's expectations with top of the line components and a full time service staff. We have more than thirty standard presses available, along with an unlimited amount of customized solutions. Integration and automation solutions can be utilized for every application, along with a multitude of press options.
Experience Matters
With over 25 years of experience in the design and manufacturing of hot stamp and heat transfer equipment, the Hastings Manufacturing LLC team consists of experienced design engineers, electrical and mechanical technicians as well as accomplished machinists.
Our cutting edge press designs are the leaders in the industry due to our engineers. As a team working together, Hastings Manufacturing can offer customers the excellent quality and personal attention, along with developing and testing, that is needed to complete an accurate and successful project.
Our in house design, machining, electrical programming and assembly allows Hastings Manufacturing to control each step of the process. Silicone rubber dies, rollers and nesting fixtures can all be supplied to the customer for a complete turnkey project.
Hastings Manufacturing utilizes the top quality components in our designs allowing us to offer a five-year limited warranty on our presses. Find out how we can be your application partner by contacting us to evaluate your project.